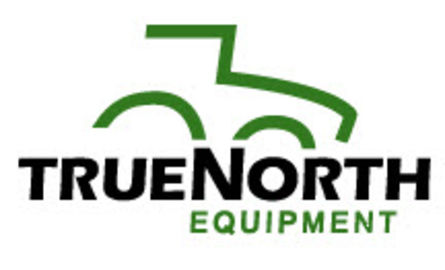 Since 1897, True North Equipment has been providing quality John Deere products, service and technology solutions to growers in the northern Red River Valley in Minnesota and North Dakota. In addition to eight retail locations across Minnesota and North Dakota, a company resource and training center in Grand Forks, ND provides training opportunities for customers and employees.
1897; Brosnahan & Olson Company begins selling John Deere plows in the Grafton, ND community.
1931; Agriculture experiences a major shift. Farmers begin trading their work horses for 2-cylinder John Deere tractors at Grafton's Farup Auto Company.
1930s; Farup secures exclusive rights to sell the John Deere line.
1940s; Grafton Chevrolet dealership Overbye and Schidmore take over the John Deere line.
1948; Overbye & Schidmore hire local farmer, Oliver Gorder, to oversee the John Deere sales functions of their business.
1949; Oliver Gorder and partner Paul Torgeson purchase the John Deere franchise from Overbye & Schidmore and the dealership in Larimore, ND. Later that year, the two established a new location in Grafton and open their doors.
1960; Deere & Company introduce the new 4010 row-crop tractor.
1965; Gorder and Torgeson Implement receive the top row-crop sales award from the Minneapolis branch in 1965.
1975; Oliver Gorder retires.
1975; Lloyd Holy, a Deere & Co. territory manager from Minneapolis purchased the business and formed a new corporation. On November 1, 1975, the new corporation, Grafton Equipment, Co. was
1977; Holy built a new facility on an eight-acre lot west of Grafton where the Grafton store still operates today.
1982; Oliver Gorder's son Dan Gorder joins the company as a parts salesman and became a partner and shareholder.
1997; Dan Gorder is named general manager and president.
1998; John Oncken relocates to Grand Forks as a John Deere Territory Manager.
1999; With encouragement from Oncken, Gorder and Holy purchase the assets of Forks Equipment.
2003; Gorder and Holy purchase the assets of Urbaniak Implement in Northwest Minnesota's Kittson County and begin operations in Kennedy, MN.
2006; John Oncken declared partner and shareholder. Oncken officially transitions to company vice president on April 1, 2006.
2006; Lloyd Holy announces his intentions to retire.
2006; Grafton Equipment Co. purchase the assets of Pederson Implement in Northwood, ND. Oncken becomes location's general manager.
2011; Grafton Equipment Co. officially becomes True North Equipment.
2013; Groundbreaking ceremony for state-of-the-art facility, the True North Equipment Resource Center. Today, the Resource Center enhances the True North Equipment team's ability to provide customer training and an exceptional customer experience.
2019; True North Equipment acquires Evergreen Implement Co. and adds four new locations to its portfolio (Warren, Thief River Falls, Mahnomen and Baudette, MN).
Today; True North Equipment continues to be a leader in providing farmers in the Red River Valley quality John Deere products, parts, service, training and producer education.
Read More
Equipment Brands
| Manufacturer | Sell Equipment | Sell Parts | Service Center | Authorized Facility |
| --- | --- | --- | --- | --- |
| John Deere | | | | |