Tennessee, Alabama, Mississippi John Deere dealer is TriGreen Equipment; Your source for new and used tractors, combines, cotton pickers, lawn mowers, hay equipment in Tennessee, Alabama and Mississippi.
TriGreen Equipment was formed in November 2006 following a merger among several independent John Deere dealers. Currently there are nine locations in central Tennessee, eight in the northern half of Alabama, and one in northeast Mississippi for a total of 18 full service John Deere dealerships in the three state area. With a wide range of products and services, we can meet the equipment needs of our Agricultural, Precision Farming, Commercial Mowing, Governmental, Military, Residential, and Commercial Worksite Construction customers.
All 18 locations are staffed with experienced, knowledgeable team members who are committed to providing what we call superior "Gold Star" service. This means that the TriGreen Equipment team of 350 plus employees is continually working to ensure that your visit to any one of our locations is an enjoyable and productive experience.
Our Vision
The vision of TriGreen Equipment is to provide invigorating solutions for customers to enjoy their property, lifestyle and career.
Our Mission
The mission of TriGreen Equipment is to be the clear choice to exceed the changing needs of our customers and employees.
Our Guiding Principles
TriGreen Equipment has some basic values or principles upon which all of our activities are based. These principles guide us as we perform our duties as members of the team. They also guide the development and interpretation of our business practices, policies and procedures.
These principles are:
We will always operate our business with integrity and honesty.
We will understand our customers and quickly adapt our business model to their ever changing needs.
We will continually strive to identify niches within and outside our business to help our customers and colleagues continue to grow.
We will provide a work environment that is supportive of our employees and allows them to grow in their career.
We will make intelligent commitments and act upon them with a sense of urgency.
LEGENDARY EQUIPMENT. RELIABLE SERVICE. TRUSTED NAME.
Experience the TriGreen Equipment difference - 18 locations offering experience, knowledge and superior products.
Read More
Equipment Types
Equipment Brands
| Manufacturer | Sell Equipment | Sell Parts | Service Center | Authorized Facility |
| --- | --- | --- | --- | --- |
| John Deere | | | | |
Company's Featured Listings
2005 Gehl 2580
$5,750.00 USD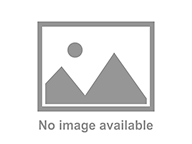 2000 John Deere 566
$7,900.00 USD
2016 John Deere Z950R
$6,500.00 USD