We specialize in rebuilding New Holland bale wagons and locating all types of equipment for people.
We have been buying and selling equipment since 1980.
The company started out as Farm Equipment Finding Service in 1980 and was incorporated as Sod Buster Sales Inc. in 1992.
Lonnie Haack is the Owner and General Manager.
Give him a call or e-mail him and he can get you what you need!
Thanks for visiting!
Read More
Equipment Brands
| Manufacturer | Sell Equipment | Sell Parts | Service Center | Authorized Facility |
| --- | --- | --- | --- | --- |
Company's Featured Listings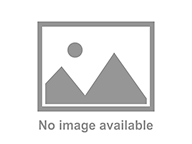 New Holland 1075
$32,500.00 USD
John Deere 650
$8,500.00 USD
Kinze 800
$16,500.00 USD