K & L Repair is a small, locally owned business run by staff born and raised on farms. We pride ourselves on treatings customers as people, not numbers.
We have been selling and servicing farm equipment for 25 years and selling Zetor tractors for over 20 years. In addition to selling all types of new and used equipment we also provide parts and tires for any make and model.
Our well trained service staff can handle all your service needs from major overhauls to oil change and on-farm tire repair. If you have a problem that you can't handle yourself, give us a call. Our experienced staff just may be able to walk you through it over the phone. If not, we will be happy to fix it for you.
Call or come see us for any of your farm equipment needs.
Read More
Equipment Types
Equipment Brands
| Manufacturer | Sell Equipment | Sell Parts | Service Center | Authorized Facility |
| --- | --- | --- | --- | --- |
Company's Featured Listings
2015 Kubota 4701
$21,000.00 USD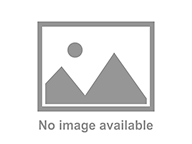 Sitrex
$3,750.00 USD
John Deere 568
$18,000.00 USD