Through Horning's experience of rebuilding balers and dismantling balers for parts, they have found that the Tucker Fingers have lot of play. John Deere 8 Series balers have a rod with ball joints to move the Tucker Fingers. They have developed Tucker Shafts to use the ball joint rods for the other models, including the 24T. With this update, the Tucker Fingers have very little play.
They sell the updated Tucker Shaft and rods with ball joints for $150. That includes a new spring and new angle bracket as they are usually worn.
If you need Tucker Fingers, Horning manufactures new ones featuring stainless steel bushings for $44 each
A new product was introduced this year when Horning started supplying steel canopies for John Deere New Generation 10 and 20 Series Tractors. The components are cut by CNC laser and formed with CNC machinery for precision.
After being thoroughly cleaned the canopies are powder-coated, providing a nice durable finish
Horning has found that many ejector pans have a lot of play. The ejector H-Frame they make features a double wall at the top where they usually break and a ¾" pin at the pan. The original pin is 7/16". Drilling the holes in the pan to ¾", makes the worn pan a lot tighter.
Many high-wear parts are worn out. To fill this need, they manufacture and source the replacement parts. Currently they have over one hundred different aftermarket new parts and thousands of used parts as old as 14T. A free catalogue is available upon request.
The knotter rebuilding service turnaround time is 1 to 2 days. This includes replacing pinion gears, billhook, wiper shaft and bushing and knife. Knotters are shipped by Fed-Ex. The cost ranges from $275 to $300.
For More Information about their products or to request a
John Deere Baler Parts Catalogue, call 585 526 6705
Nelson, Nathan or Joseph Horning will be happy to answer your questions
Read More
Equipment Brands
| Manufacturer | Sell Equipment | Sell Parts | Service Center | Authorized Facility |
| --- | --- | --- | --- | --- |
Company's Featured Listings
FIELD MASTER Rotomax R156
$9,800.00 USD
Esch Manufacturing 4222
$10,400.00 USD
John Deere 337
$8,500.00 USD
Company's Featured Parts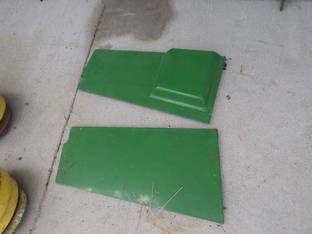 John Deere 4520/4560 Side Panels
$195.00 USD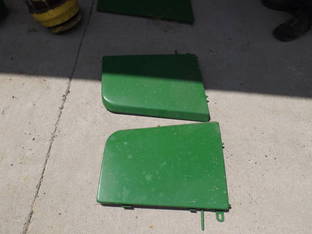 John Deere 4020 Side Panel
$295.00 USD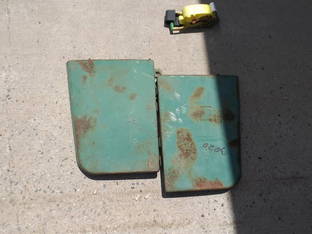 John Deere 3020 Side Panel
$240.00 USD