Buying Services
We know that purchasing new and used farm equipment is a big investment. Fastline.com offers a wide variety of services to help make your research, shopping, and purchasing experience easier.
Financing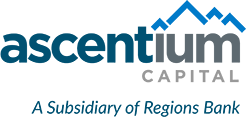 We have partnered with Ascentium Capital to offer Fastline.com users fast, flexible financing options. Ascentium is an award-winning commercial lender providing equipment and technology financing solutions. Their unique finance platform, combined with exceptional customer service, paves the way for financing for virtually any business need. They provide financing and leasing for manufacturers, distributors, resellers, franchise organizations, as well as providing direct financing options for small, mid-sized and Fortune 500 companies.

Click on any of these icons on equipment detail pages to start your application.
Payment Calculator
The payment calculator tool can be found on equipment detail pages and provides a basic estimate of a monthly payment on a piece of equipment. Simply fill in the term, down payment amount, interest rate percentage, and sales tax percentage and then click "Calculate Payment."
Price Comparison
We know that price is an important factor when buying a piece of equipment. That's why Fastline.com provides you several ways to evaluate equipment pricing while you browse our online listings and research equipment.




Deal Banner and the Fastline Average provides a quick reference point for how the price of a particular piece of equipment compares to similar equipment on Fastline.com.
The Price Comparison tool is found on the equipment detail page. If you want more detailed information simply click the "Fastline Average" button. And on many pieces of equipment, we also offer the Iron Average from Iron Solutions. This represents the average value of equipment with the most commonly equipped options, of the same year, type, make and model assuming average usage.
Browse our huge selection of tractors. Use the Search Filters to narrow your selection by horsepower, distance, price, hours, and more!