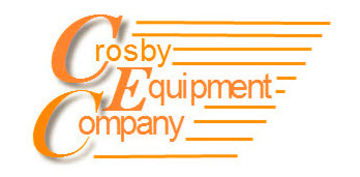 WE ARE EXCITED TO ANNOUNCE THAT THE CROSBY FAMILY HAS PURCHASED THE KUBOTA TRACTOR DEALERSHIP LOCATED IN DOUGLAS, GEORGIA FORMERLY KNOWN AS BATTEN TRACTOR.
AFTER MANY YEARS IN THE EQUIPMENT BUISNESS RONNIE BATTEN HAS DECIDED TO RETIRE AND PURSUE OTHER INTEREST.
JEROME AND TAMMY CROSBY AND THE REST OF THEIR FAMILY LOOK FORWARD TO SERVING YOU KUBOTA AND OXBO DEALER. OUR NEW STORE MANAGER STEVE STEWART IS WELL KNOWN IN THE AREA HAVING SERVED MANY YEARS SERVING FARMERS IN THE AGRICULTURAL EQUIPMENT INDUSTRY. OUR SALES TEAM VANCE BUCHANAN AND CHET ELLIS WILL BE HAPPY TO SERVE YOUR NEEDS.
IN ADDITION TO KUBOTA AND OXBO PRODUCTS WE ALSO OFFER THE LAND PRIDE, BUSH HOG, VERMEER, SHENDIAWA AND OTHER LINES OF OF EQUIPMENT AND IMPLEMENTS.
WE INVITE YOU TO COME JOIN US IN GROWING AGRICULTURE IN SOUTH GEORGIA, MEET OUR STAFF AND CHECK OUT OUR PRODUCTS.
BRGINNING SEPTEMBER 1, 2012 OUR STORE HOURS WILL BE 8AM-6PM MONDAY THRU THURSDAY AND 8 AM-5PM ON FRIDAY, WE ARE ALSO OPEN SATURDAY FROM 8AM-NOON
WE LOOK FORWARD TO SERVING YOU
-------------------C. JEROME CROSBY
Read More